Milestone for Techint HDD Operations During COVID-19 Pandemic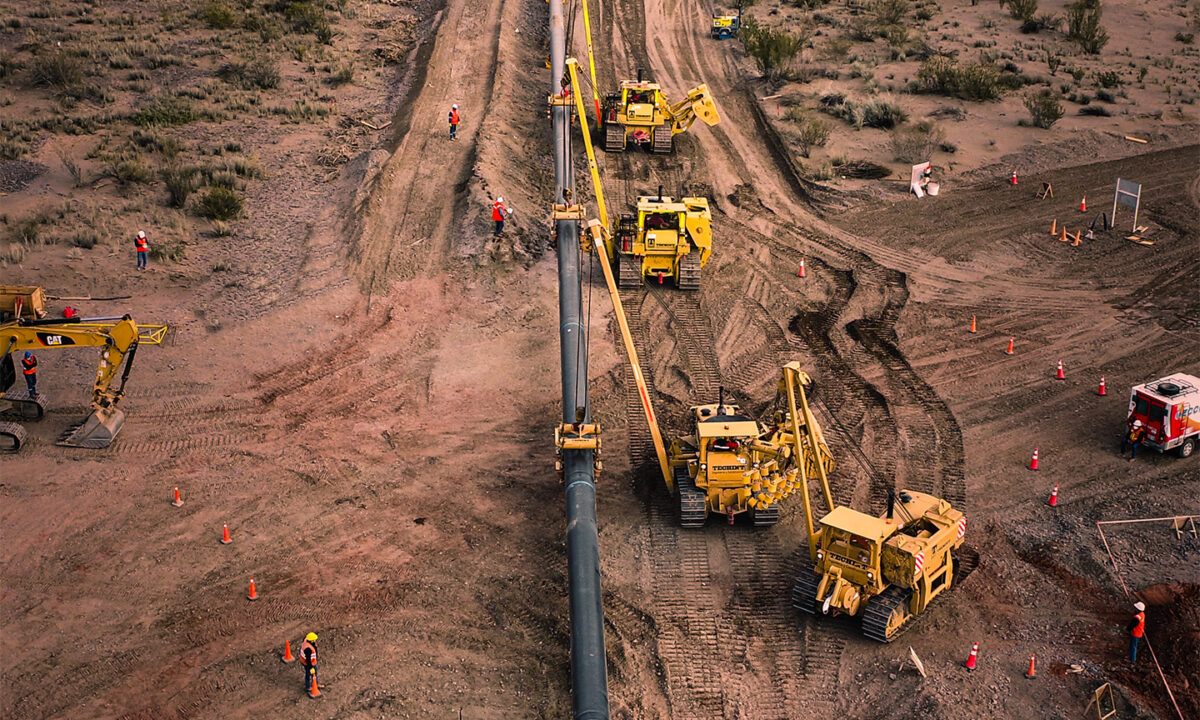 Techint successfully completed a 36" HDD crossing as part of the "MEGA Pipeline" project in Neuquén, Argentina on 21 June. This crossing set an important milestone for Techint HDD Operations, being the largest diameter ever installed by Techint using this method and with its own drilling equipment.
Field activities were interrupted due to sanitary regulations implemented to control the COVID-19 pandemic outbreak. The operation was resumed soon after the client was authorised to do so by national agencies. With a joint effort from the client and Techint, the job was completed by implementing mitigation measures to work in safe conditions. Logistics, field activities and staff assignments had to be re-designed. "Remote Expert" mode was implemented with a dedicated internet connection on site to perform a remote pilot hole steering. First class drilling spread, smooth pilot hole, strategic drilling mud formulation, buoyancy control and precise pipe string handling were key. The pipeline was installed with minimum pulling forces, leading to a safer operation and the preservation of the pipeline integrity. This also ensured the quality of the work that was executed.