Piper' completes tunnelling on the Westland Milk Outfall Project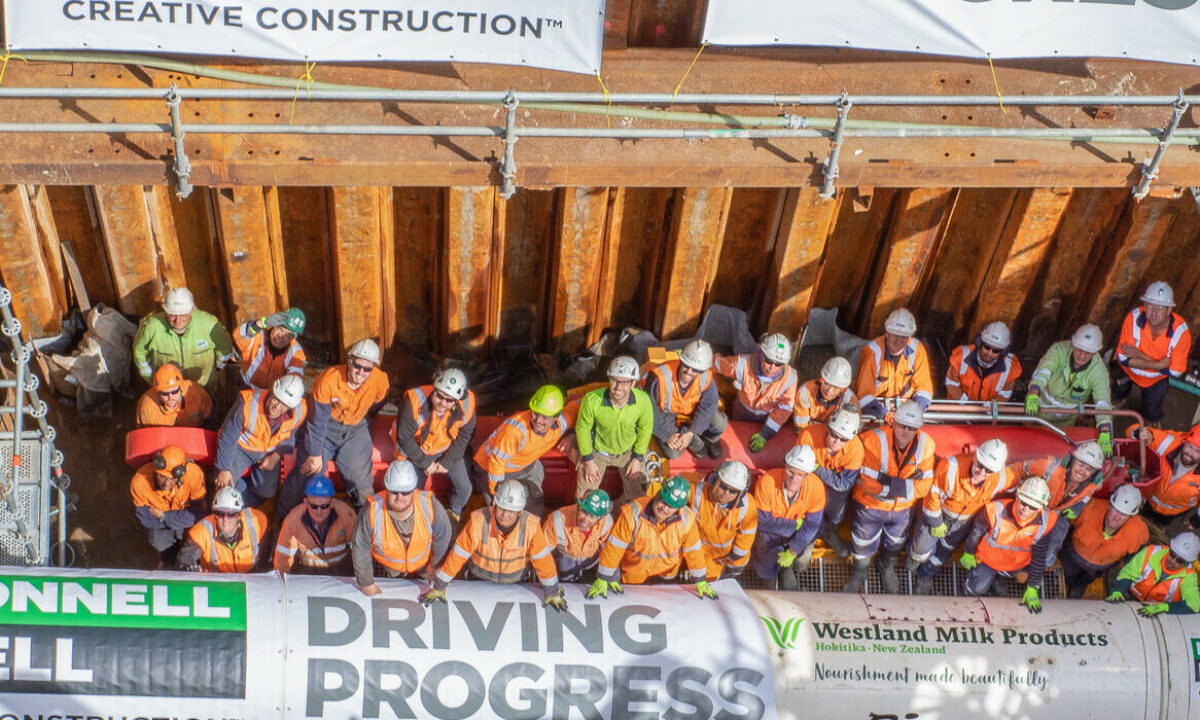 McConnell Dowell is proud to announce that 'Piper' the micro tunnel boring machine (MTBM) and the team have completed tunnelling on the West Coast of New Zealand's South Island for the Westland Milk outfall project.
Piper was fresh from another McConnell Dowell tunnelling project in the North Island, where the team set a new world record of 1,929m for the longest single drive by a MTBM earlier this year. The project team used this world beating experience, completing the 844m of tunnelling and installing the 835m steel outer casing for the wastewater pipeline two weeks ahead of the construction programme.     The direct pipe tunnelling method was chosen to mitigate the impact of work on the delicate coastal ecosystem.
To retrieve Piper the MTBM, specialist excavation equipment sourced from Malaysia will be used to expose Piper under the seabed. A dive team will then disconnect Piper and tow her to Greymouth Port where she will be lifted from the water.  Once complete this project will be the first ocean outfall on the West Coast of the South Island and will provide a new ocean discharge point for the treated wastewater from the Westland Milk products facility. Final marine operations will be completed in early 2021.